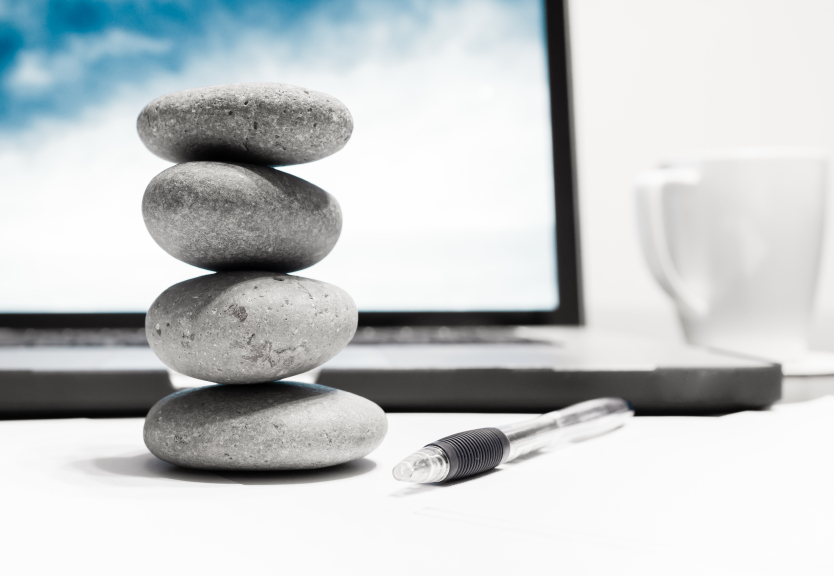 Most employers today recognize the impact employee health and wellness has on the function and bottom line of the workplace. Simply put, when employees don't feel well, productivity suffers and organizational healthcare costs rise.
Over the past three decades, the medical field has developed a much greater understanding of the relationship between stress and health outcomes. We now understand, chronic stress creates a physiological and mental load on the body/mind that over time can lead to physical deterioration, disease and psychological maladjustment. In addition, research suggests one's perception of stress has influence on their likelihood to engage in health risk behaviors.
This may lead employers to question how to develop wellness programming that will help employees manage stress while also encouraging healthier lifestyle choices to reduce health risks.
Mindfulness-based interventions are integrative, mind-body approaches to living that assists us in relating to our experiences with greater serenity and clarity. Research suggests that mindfulness-based interventions, such as Mindfulness Based Stress Reduction (MBSR), can help individuals manage stress while also enhancing psychological well-being.
Additional empirically reported benefits include improvements in concentration and working memory, the management of chronic pain and illness, relationship satisfaction, kindness and compassion in a wide variety of populations.
These positive benefits of mindfulness can be harnessed to positively impact not only the individual through better health/wellness, but also increase performance and cooperation in the workplace.
Mindfulness-based programming and training can be tailored to the specific needs of your organization including:
*Lunch and learns
*Workshops
*Classes
*Consultation
What employers have to say…
Amy's calm and gentle demeanor coupled with her passion for sharing the life-changing practices of mindfulness make her a wonderfully engaging presenter.   As a teacher, her life experiences inform her style and create the psychological safety necessary for transformative learning.   She's flexible and innovative and a delight to work with.

  — Emily Thoroughman, Wellness Program Manager at Veterans United
Contact amy@mindfulheartland.com to learn how mindfulness can help your organization meet its goals and objectives.